Yomanda – You're Free (Synth Mix) (2003)
---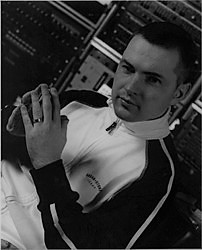 Paul Masterson is a Northern Irish DJ and record producer, originally from Belfast and now living in London. He is best known for recording as Yomanda, Hi-Gate, Amen! UK, The Clergy and others.
Paul is more recognised under his most successful moniker Yomanda. He has produced all manner of House styles from Euro House to Hard House. He started producing in 1995 but it wasn't until his break out track in 1998 with the hit release "Synth & Strings" that planted Paul firmly in the UK club scene.
"You're Free" samples Ultra Naté 1997 single "Free".
---