Smooth Touch – House of Love (In My House) (Raise Your House Mix) (1993)
---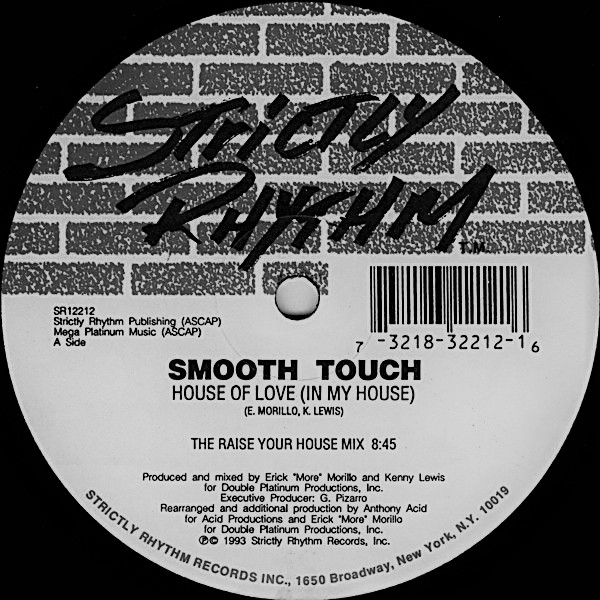 The Smooth Touch project started with "House Of Love", a club single released in the fall of 1993. Originally, four versions were released (the original mixes contained vocals by Cynthia Seijo and the remixes sampled vocals by Althea McQueen). The remixes generated an instant reaction in underground clubs and attained a peak of popularity with the 'Raise Your House' remix by Anthony Acid.
The 'Raise Your House' remix sampled many elements from previous releases from the Strictly Rhythm label: the beats and techno vibes were sampled from 'Can You Feel It' by CLS (1991), the vocals of McQueen were from 'Back In My House' by Erick Morillo (1993) and the 'Raise Your Hands!' vocal sample was from 'We Can Make It' by Sole Fusion (1992). Finally, the tribal break was taken from 'Give It Up' by The Good Men (1992).
Further singles 'Come And Take A Trip' was also performed by McQueen, and 'Tripping' was sung by La Diva.
---