Roger Goode – In The Beginning Again (Ferry Corsten Remix – Extended) (2002)
---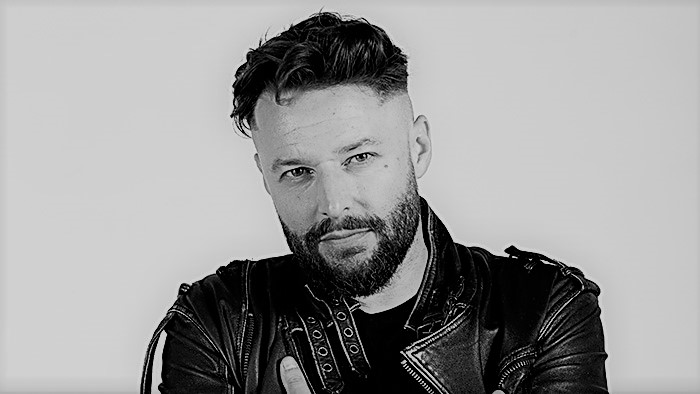 Roger Goode is a South African DJ and producer. Goode rose to local fame for his first single "In The Beginning", which featured on 5FM's Top 40. This led to him signing with a local dance record label, SheerDance, under which he released his first album, Coming Up for Air in 2001. "In The Beginning" also prompted Purple Eye Records to approach Goode, who allowed Ferry Corsten to remix the track, which went on to the UK Singles Chart (#33, 2002) and MTV's Music Video Chart. At 21, Goode was signed to Pete Tong's London Records, who promoted "In The Beginning" in the Buzz Chart, and showcased the track on Danny Rampling's Weekly Top 10.
In 2002 South African born artist and producer Roger Goode teamed up with Tasha Baxter, who's also from South Africa. Tasha is a female singer, songwriter, producer, musician, and besides that she's a sound engineer as well. The track they wrote together got "In The Beginning" as the title.
When Tsunami's A&R manager Joeri Lodders was on the music fair 'Midem' in Cannes (France) he received a demo CD with tracks of a small South African record label. The last track on that CD was a demo, which had some dreamy vocals on it. Joeri went to Ferry with the CD and he liked the track a lot as well. So they decided to sign the track for the Tsunami label. Ferry took care of the remix, with the amazing bassline and he also wrote some parts of the music for this track. Because Ferry also wrote some things for this track, the title was changed from 'In The Beginning' to 'In The Beginning Again'.
When Ferry's remix was finished, it was sent out to a few DJ's on promo. Pete Tong replied immediately that he wanted to sign it on his 'Double F Double R' label. After that it was signed to Pete's label (and some other labels as well), there were a lot of people who were asked to do a remix of the track. So there are remixes available from artists like Gabriel & Dresden, The Scumfrog, Chew-Fu Phat, Tom Middleton, Ferry Corsten to name a few.
The video of the track was shot in South Africa, during the same period as the video for Ferry's own track 'Punk'. This video is available on some of the CD Maxi releases of the track.
---