Gouryella – Ligaya (Original Instrumental) (2002)
---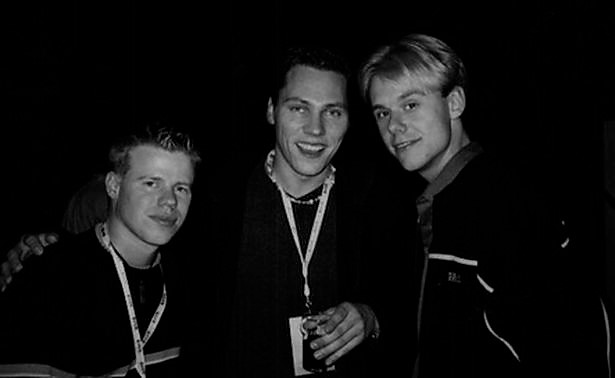 In 1998, Dutch musicians Ferry Corsten and Tiësto collaborated to create Gouryella. In time there were twenty separate album releases of the first four Gouryella tracks from nine different record labels. One of those albums was In Search of Sunrise. Gouryella has produced eight tracks: "Gouryella", "Gorella", "Walhalla", "In Walhalla", "Tenshi", "Ligaya", "Anahera" and "Neba".
Following the departure of Tiësto, Corsten would collaborate with Dutch composer John Ewbank to produce the fourth Gouryella single. In the beginning of 2002, they started to work on the track. Titled "Ligaya" (Tagalog for "happiness"). The vocals in 'Ligaya' were done by Dutch singer Patty Gaddum (who also did the vocals on the 'Chew-Fu Phat' track 'Without You'). The word 'Ligaya' means 'Happiness' in Filipino (Ferry's wife is actually from the Filipines). Ferry picked that title, because they were just married and Ferry wanted to make a sort of a dedication to her with the track.
Ligaya was released with a remix pack from Hiver & Hammer and Green Court, plus an extra Ferry Corsten Remix. Dutch duo Rank 1 also did a remix which, although not officially released, did see Rank 1 play it in some of their sets in 2002 and 2003. A stream of remixes by fans soon followed the original release, most notably by Airbase who allowed people to download his own remix for free before the original was released to the public. 2003 saw the release of "Ligaya"'s hard mixes by Yoji Biomehanika and Walt.
Resident Advisor reviewed "Ligaya" and gave it a score of 4.5 out of 5, saying: "Regardless this track is big, the percussion is used to perfection in the break giving the track enough emotion to compete the best of them, similar in style to William Orbit's Barber's Adagio for Strings which also received massive recognition with a Ferry Corsten mix. Truly an example of what kind of emotion can be used within dance music Ligaya must be heard to be believed, another massive release from Gouryella. Brilliant!."
---