Charly Lownoise & Mental Theo Present Starsplash – Wonderful Days (2001 Remix) (2001)
---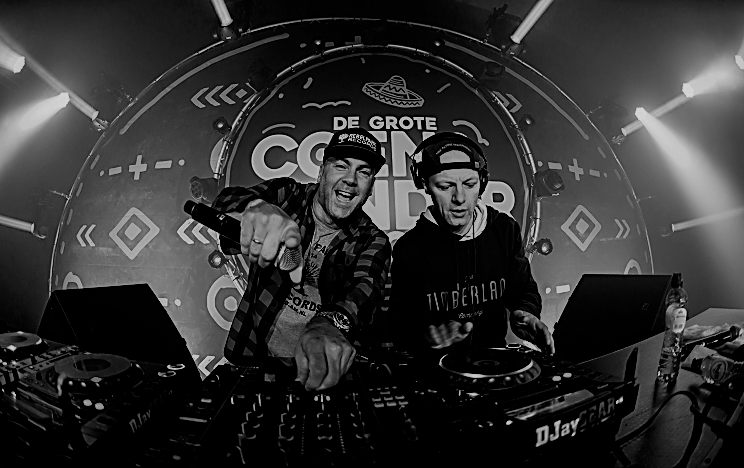 Charly Lownoise & Mental Theo are a DJ duo from the Netherlands consisting of Ramon Roelofs/Charly Lownoise & Theo Nabuurs/Mental Theo. They are best known for their successful happy hardcore songs, but have also produced gabber records.
Ramon & Theo met one another at a party called 'Mallorca-reunion' in Utrecht, NL as both had played parties on the Spanish island of Mallorca. Individually the two had already established themselves in the underground gabber scene as producers & djs. As a solo artist Ramon already had successful releases on his then fledgling independent label Master Maximum Records. Theo had been building up his name & reputation as a skilled dj having played frequently at several major raves such as "Euro Rave" and "Dance to Eden." They decided to join forces and work together forming the duo of Charly Lownoise & Mental Theo.
The dj/production team gained popularity in the underground hardcore-gabber scene with releases such as 'Blast EP', 'DJ Fuck', 'The Ultimate Sextrack', 'Tiroler Kaboemsch' and 'Riot In New York' on Ramon's Master Maximum Records. Their "Speedcity Tour" helped them further capitalize on their immense success as producers & djs making them one of the most popular Hardcore Gabber acts in The Netherlands.
Starsplash started out in 2001 with a new version of Charly Lownoise & Mental Theo's 1994 happy hardcore classic "Wonderfull days". A long line of other singles and albums followed until the guys took a break in 2004.
All in total they have sold more than 3,000,000 units of their albums and singles. However by the late 1990s and early 2000s their releases began selling less and no longer reaching the top of the charts. Lackluster sales eventually led them to break up and pursue solo careers once more.
---